Tata Jagriti Yatra : A journey through India and my Inner Self
Posted on :

30th January, 2011
1 Train | 13 Destinations | 15 Role Models 18 Days | 400 Youths | 9000 kms What Jagriti Yatra is? It is a journey of 9000km with 400 youths in 18 days to awaken the spirit of entrepreneurship among the youth of India. Enterprise led development is at the heart of the organizers who believe that the need...
The Best of Gulmohar
Posted on :

28th January, 2011
For freshies, it is an occasional outing; for PGs, it is a place for having birthday parties when the canteen just isn't classy enough; for seasoned seniors, trips to this place are too common to be of any consequence. For MSc Chem/EP junta, two tables here prove to be enough for the whole batch to...
Insight Doodle
Posted on :

18th January, 2011
Christmas Doodle: Joyjeet Sarkar MidSem Doodle: Uttam Sikaria
Of Kapil Sibal, Convention Center and more!
Posted on :

8th January, 2011
Today marks a special day, not because it is Techfest Day 2 or because I finally saw 'No one killed Jessica', but because I finally heard from a man I have disliked for a while now- Kapil Sibal. Before I get to that, let me just put the word out that the new swanky Victor Menenzes Convention...
Election Spoof Video (2008)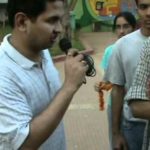 Posted on :

29th December, 2010
From Russia with Love
Posted on :

27th December, 2010
The Russian President Mr. Dmitry Medvedev was in town a few days back, ostensibly to inaugurate the new Convention Center. That we were already seated inside the Hall for two hours when he arrived was a different matter. The institute did its best to regale us and the Russian guests by showing us the...
13.1 – An IITian's Life
Posted on :

10th October, 2010
Deconstructing the Constructions – Issue 13.1
Posted on :

25th September, 2010
The PAF Algorithm – Issue 12.5
Posted on :

25th September, 2010
Chor Bazaar, 27th August, 2010
Posted on :

25th September, 2010
The very first day I came to know that I would be spending atleast the next four years of my life in Mumbai, I sat and jotted down quite a few points on a piece of paper. As the list grew, I started to call it my 'T.T.D.L.M', my complex short-form for simplifying my 'Things to do list- Mumbai'....
InsIghT and Silverscreen Interview Spoof Video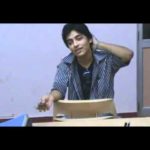 Posted on :

11th July, 2010
ITC Internship Fundae (2008-2009)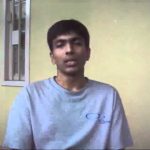 Posted on :

11th September, 2009
Introduction and basics by Parasvil Patel Application Form Tips by Vaibhav Devanathan GD Fundae by Parasvil Patel