The Times They Are a-Changin'
Posted on :

17th March, 2011
Another election comes and goes. The dynamics of the student population changes drastically. An election is the perfect way, I guess, to gain insights into the minds of the junta. What follows is my experience and assessment of the elections. Campaigning – There seemed to be less campaigning this...
The Change Thread
Posted on :

17th March, 2011
We'd asked you what you would want from your dream IITB. A wide, wild variety of suggestions sprung up. Here they are, categorized, and uncensored. Comments and additions are welcome 🙂 ACADEMICS MISCELLANEOUS TAship open to all the BTech final sem students. This would help the freshers and...
ELECTIONS 2011: A Brief Summary
Posted on :

16th March, 2011
The following have been elected to serve the institute within the posts which faced competition: General Secretaries: GSAA (UG) — Ramanjeet Singh GSAA (PG) — Surinderpal GSHA — Abhishek Agarwal GSCA — Kunal Mittal GSSA — Ameya Sahasrabuddhe Institute Secretaries: PFA — Vikas Sharma Dram —...
GBM Phase IV: A Forgotten Affair?
Posted on :

13th March, 2011
Students who had gathered at GBM Phase IV (Hostel Affairs Council) were unexpectedly interrupted by the abrupt end to the GBM brought on by unavailability of venue. Agitated students were cut short and the continuity of the GBM was broken because of time constraints. Some questions this GBM throws...
Shout: InsIghT selection procedure and GBM Report
Posted on :

23rd February, 2011
The whole idea of democracy is that people get to choose who they are represented by. The current procedure for the nomination of the InsIghT editors clearly lacks this vision. Saying that opening up this post to elections will result is election of biased editors is flawed; the view of the editors will...
General Body Meeting – Phase II – Counterview
Posted on :

22nd February, 2011
The opinions expressed in this piece are strictly that of the authors and not that of Insight. – Recognizing that undisputed facts of the GBM have been recognized in the GS Review article and that no effort has been made to introduce new facts in this article – Strongly condemning what transpired...
General Body Meeting, Phase I – GSAA-UG and GSSA
Posted on :

22nd February, 2011
Phase I, which did not have mandatory attendees from all hostels was poorly attended. The session was chaired by GSAA-PG VSK Murthy Balijepalli. Manas Rachh: General Secretary, Academic Affairs Points raised: Q. What is the current status on the opening of the PT cell for 4th year DDs as they are generally...
InsIghT Talk Show – Episode 1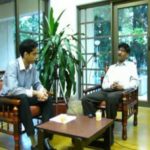 Posted on :

29th December, 2010
Interview of Prof. Abhay Karandikar, head of the computer center at IIT Bombay. Watch Prof. Karandikar answer questions about Network upgrade, Wi-Fi implementation, 24 hour internet possibility and much more! Some important questions raised in the interview include : Is it possible to implement 24 hour...
13.1 – An IITian's Life
Posted on :

10th October, 2010
The Registration Breakdown – Issue 13.1
Posted on :

25th September, 2010
InsIghT PG Video – Bridging the Gap (2008-2009)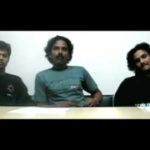 Posted on :

11th January, 2009
InsIghT talks to the PG representatives of the Institute to find out more about the PG life, clear up misconceptions and bridge the gap between UGs and PGs. This is a multi-episode show; each question is a separate video. Thanks to Rahul Bhat (PG nominee 2008-09, Sports), Vijay Venu (PG nominee 2008-09,...
Interview with Prof. Gadre, Asst. Dean AP (2008)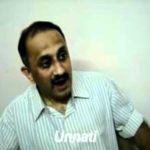 By Editorial Board

12th January, 2008
Part 1: Part 2: