When Students Grade Professors
By Editorial Board

28th January, 2012
Some fill it with vindictive fervour against what they perceive as a semester spent in purga­tory; a few, with the reverence of someone who believes that they spent 4 months under the tutelage of someone awe-inspiring. But most of us fill the course feedback with a sense of annoyance, quickly marking...
Elections 2012: Ask your Candidates
By Editorial Board

25th January, 2012
If your question targets any specific GS candidate, mention his/her name at top. There will be no live audience questions, so this is your chance. These questions will be asked at the Election Debate to be held this Sunday (5th Feb). Read manifestos here
Survey By InsIghT on the recent SAC Meeting Recommendations
By Editorial Board

21st January, 2012
InsIghT is conducting a survey to get a popular opinion on some of the policies discussed in the SAC (Student Affairs Council) Meeting held recently. Kindly spend a few minutes, since your views will greatly help us gauge student opinion on these vital issues as we will use these responses in our article...
Interview with Prof. Urjit Yajnik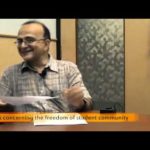 By Editorial Board

11th November, 2011
We are glad to present to you an interview with the new Dean of Student Affairs, Prof. Urjit Yajnik. The interview deals with the Dean's views on various issues affecting the student populace, ranging from "LAN Ban" to "Fines for various offences" Part 1 #Experiences...
Academic Awareness 01- URA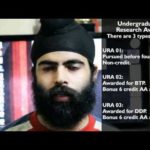 By Editorial Board

9th November, 2011
This video deals with URA (Undergraduate Research Award) and the scope of scientific research available for undergraduates.  More information can be found here.
MERIT cum MEANS: a matter of ethics
By Editorial Board

22nd October, 2011
IITs welcome students from all backgrounds. There are students who live in mansions and ride fancy cars but at the other end of the spectrum, there are students who cannot afford the fees. Since the latter are equally eligible for IIT education, the Ministry of Human Resource Development and the institute...
The Student Mentor Selection Saga
By Editorial Board

22nd October, 2011
The Institute Student Mentorship Programme was started with the objective of enabling constructive and positive interaction and mentorship of freshmen, by their seniors. Simply, mentors are people who have been there, done that and now it is their duty to help freshmen settle into their new surroundings....
Enthused Yet?
By MANU SAHAY

20th October, 2011
Enthuse is a combined initiative by students, faculty and Dean R&D that seeks to promote the spirit of research amongst students of IIT B by providing them more opportunities to enter into research early on during their stay here. In the academic year 2010–11, there were 3 major initiatives carried...
The De-Registration Saga
By Editorial Board

20th October, 2011
What actually happened Somewhere in the first week of April, as we shuttled between elections, selections, treats, PAF meets, valfi profiles and end-semester exam study sessions (if any such exist), an inconspicuous mail was circulated on Student Notices by our then newly instated Dean of Academic Programmes...
Skewed CPI
By Editorial Board

20th October, 2011
ARE YOU IN THE IDEAL DEPARTMENT TO SCORE A HIGH CPI? INSIGHT ANALYZES THE CPI DISTRIBUTION ACROSS UNDERGRADUATE DEPARTMENTS Departments in IITB have evolved to follow distinct philosophies leading to the manifestation of a number of department specific trends with respect to attendance, grading, quizzes...
Dual Dilemma
By Editorial Board

19th October, 2011
Why Internships? studies have consistently shown in the last few years that the sheer value of summer internships in an undergraduate's career — both from the student's personal growth perspective and the industry perspective — is immense. This is especially true for an environment like IIT wherein...
Dean of Student Affairs (DoSA) Interview
Posted on :

23rd September, 2011
The man of the hour and the one stop solution for all student related affairs—DoSA. InsIghT & IIT-BBC are going to interview Prof. U A Yajnik , the new DoSA and you can send your questions to us here—http://bit.ly/DoSA-QnA
Passing out Formalities + IIT Bombay Bucket List
Posted on :

17th June, 2011
The article is divided into 4 parts, in the following order – Formalities regarding Alumni Membership, Formalities for UGs, Formalities for PGs and the Informal To-Do List. Please ensure that you go through your respective formality lists thoroughly and meticulously. In case anyone comes across...
Academic Calendar 2011-12
Posted on :

3rd May, 2011
Updates from the PG Academic Council, 2010-11
Posted on :

3rd May, 2011
The Post Graduate Academic Council (PGAC) of 2010-11 at IIT Bombay, constituted for the first time in the Institute in May 2010 under the GSAA- PG, Mr VSK Murthy Balijepalli, has been constantly and relentlessly pursuing various issues that are of common interest for the postgraduate students...