Insight 18.1: Depression – The elephant in the room
By Anukriti Chaudhari, Parth Shrimali, Shardul Vaidya, Shreeyesh Menon, Shreya Sridhar

22nd October
The content on this website is strictly the property of Insight and the Students' Gymkhana IIT Bombay. If you wish to reproduce any content herein, please contact us:
Chief Editors: Mihir Kulkarni, Niranjan Thakurdesai
Mail to: insight [at] iitb.ac.in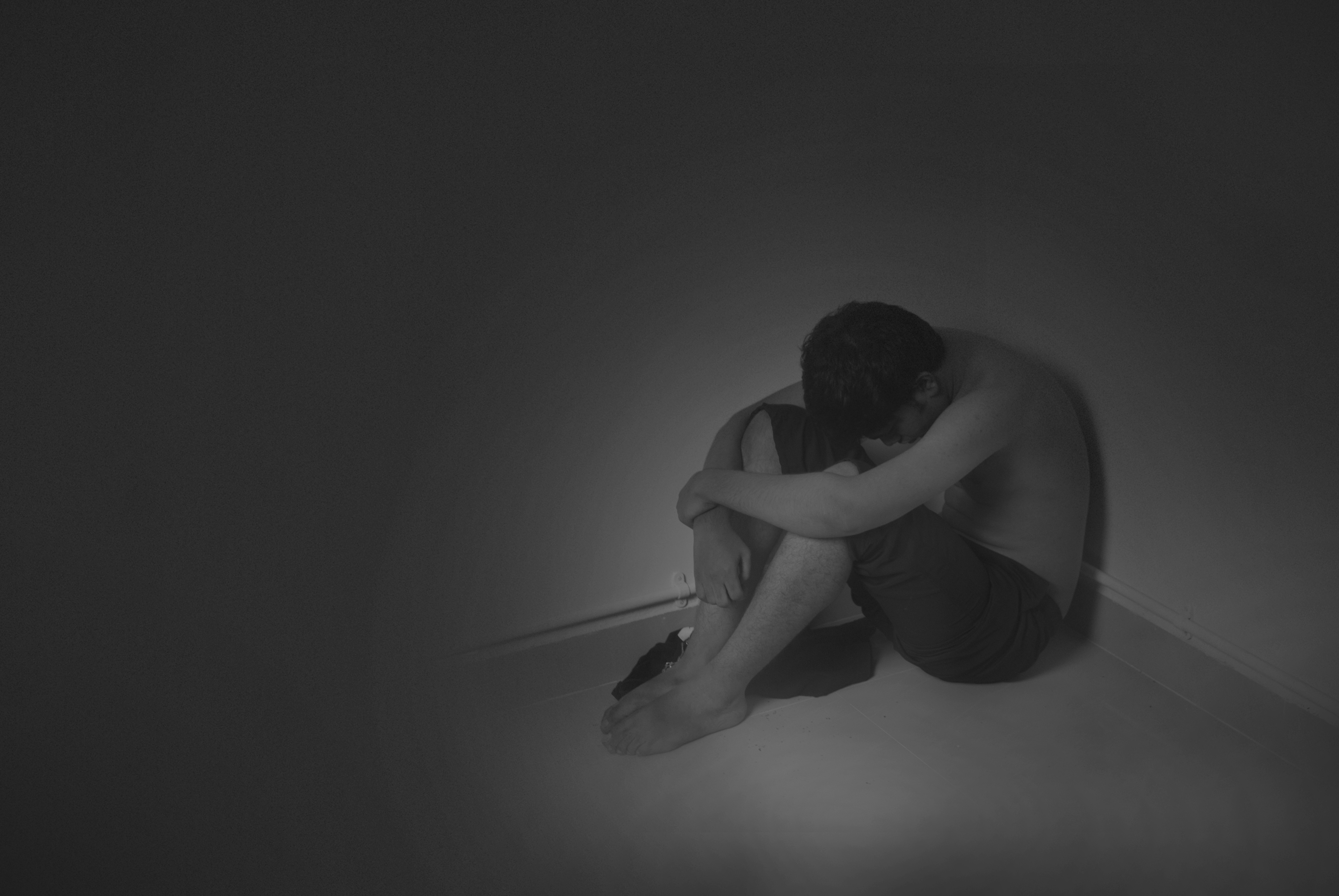 The institute woke up on the 3rd of May to the sad news of the demise of a third year student, Jitesh Sharma, from the Chemical Engineering Department. His death was confirmed to be a suicide by the police. Barely a month after the unfortunate incident, a first year student pursuing an integrated M.Sc. + Ph.D. degree in the Earth Sciences department also attempted suicide.
The deceased student was under pressure due to poor academic performance and his parents had been notified. However, this isn't an isolated case. Across the IITs, we see a number of such incidents with similar reasons being put forward. We take a look at the problems students face, and what the administration is doing to tackle this issue.
A pan-IIT issue
With concerns having been raised across the IIT system, the issue demands a prudent, long-term solution. The IITs have come up with counselling facilities and programs on tackling depression following such incidents. At IIT Kanpur, four deaths have been reported on campus since 2011. Two of these were adjudged to be suicides. Academic stress was identified as a major concern in both the cases. The grading system, allowing for only even numerical grades – 10, 8, 6 and 4, with 4 being the minimum grade required for passing – is seen by some as very harsh on students who happen to miss out on a higher grade or a better CPI by just a few marks. There is a Counselling Service in the institute, put in place to help students dealing with excessive mental stress. But according to the students, little is done by the authorities except for forming a committee that very superficially goes over the issue and absolves the institute of any part to play in the incident. However, it is worth noting that the situation is improving with the new academic reforms making academics a lot more flexible in general, and there has also been a consistent effort at improving the awareness about mental health among students.
In IIT Kharagpur too, student depression rose as a major concern after two suicide cases were reported within the same week in March 2014. The authorities launched a major student reach-out program, under which all students were compulsorily made to come out of their rooms and interact with one another. This was enforced by switching off the electricity supply of hostels for an hour. Despite the unconventional approach, the program was seen as a major success. The situation regarding depression among students has improved a lot as a response to the awareness campaigns run by the institute authorities.
Across IITs, the issue of depression is real. The student counsellor at IIT Madras reported that about 75% of all students who turned up seeking help were actually reported with clinical depression. He associates part of the problem with the overwhelming competition at premier institutes, often creating discontent among students who were once the best of the lot, but are now surrounded by equally talented people. Coupled with homesickness and a feeling of loneliness, this culminates in depression if left unchecked, according to Dr. Prabhakar Thyagararajan, a consulting psychiatrist at the IIT-M hospital.
Some of the major reasons of mental stress among students are the atmosphere within the institute and the societal image of an IITian.
Counselling at IITB
As of now, there are two full-time counsellors and one counsellor who stations herself in hostels, rotating between hostels 11, 12 and 15. The students can reach out to the counsellors via email or telephone, or can contact the counselling coordinator through the Facebook page I-care which was launched in 2013. Strict confidentiality is maintained and if academic help is required, the counselling team tries to arrange for extra tutorials/help sessions via the department. The counselling co-ordinator, Mrs Shivani Manchanda, reveals that some of the major reasons of mental stress among students are the atmosphere within the institute and the societal image of an IITian. A fiercely competitive environment coupled with the expectations of parents and the society can take a toll on the students' mental health. She argues that the pressure of living up to the expectations of the parents and society can be so mentally exhausting that failing to secure grades is directly correlated to abject and utter failure. "In the two rigorous years that a kid spends preparing for IIT-JEE, he/she tends to lose touch with his/her emotional side. Having a tenderness around the campus could help change that," says Mrs Machanda. She also laments the perception of a "stigma" associated with seeking counsel. This is one of the prime reasons why students consciously avoid reaching out to the counsellors (We interviewed Mrs Manchanda to know more about causes of depression among students and how IITB plans to tackle the malaise. You can view the complete interview here: http://tinyurl.com/shivani-manchanda-interview).
From the DoSA's desk

Acknowledging the need to ameliorate the existing services and identify the problems, the Dean of Student Affairs, Prof. Soumyo Mukherjee, convened a meeting with a few psychologists including internationally renowned psychiatrist Dr. Vikram Patel and also the former DoSA, Prof. Urjit Yajnik. Among the issues that were identified in the meeting, which extended over almost four hours, the competitive IIT environment and the general stress on students in higher education, which is most likely to culminate into an aspiration for a glamourous job, were the most prominent factors contributing to the problem of stress. This, coupled with the fact that many students enter IIT courtesy to the allure of the opportunities it provides for self-development and their career- rather than a pure interest in engineering- is something that needs to be dealt with very delicately. The former DoSA, Prof. Urjit Yajnik, offers his views on the problem: "The IIT system is probably unique in the world with respect to (i) a group assembled based on an exam that strictly filters for academic performance merit and (ii) a large fraction, perhaps 40%, entering without being sure that this is the profession towards which they want to go, and at least 20% quite sure that they have zero interest in engineering."

With the Dean acknowledging that curbing mental stress is his number one priority (see Insight's interview with him at http://tinyurl.com/dosa-interview-15), the meeting is a welcome response from authorities, especially with an ever-growing need for counselling.
Contact details of student counsellors:

Mrs. Amita Tagare: amita.tagare@iitb.ac.in | 022 25767071
Ms. Hima Anaredy: hima.anaredy@iitb.ac.in | 9820747079
So, does counselling work?
A student's account

"There was a time in my life when I was uninterested in everything. I wouldn't want to wake up in the morning, I wouldn't want to eat anything, talk to friends, go out and roam, play any sport. But I didn't know why and honestly, didn't care either. I was more worried about people's perception of me. I didn't want my friends to think I was weak and was feeling sad for no apparent reason. So I pushed myself. Everyday. Pushed myself to go to classes. Pushed myself to roam with my friends. And I hated myself for it. I hated everyone and everything. If someone cracked a joke, I would laugh my heart out, but in the inside I just wanted to rip his throat.

This was when I realized I needed help. I did not want to be a danger to everyone around me. I'd heard of the counselling services in IITB. I got hold of their number and scheduled an appointment. After my first visit, she told me that the reason was that I've been doing too many things and couldn't handle it. I wasn't convinced at all. I'd never felt any problem in being part of so many things. In fact, I enjoyed it. But she told me to make a priority order of my interests and to let go of the last few for just 2 weeks. After the two weeks, I finally realized that what she said was true. I'd been trying my hand at too many things. And when it occurred to me that I wasn't going anywhere in any of my interests, I concluded that everything I did was futile and gave up.

All of this happened without me being conscious of it. All I knew was that I felt terrible. And it required external help to come in terms with what was actually happening. Thankfully, everything sorted out soon enough to not affect my academics a lot."
A father shares

"I really appreciate the counselling services available at IITB. The response of the Dean of Student Affairs and the Counsellors was prompt and superb, and I was really astonished to see their concern. To be frank, I don't see any such system of tackling student problems, especially regarding depressive moments, in any other institute. It is really commendable. I think apart from the institute, the student bodies also need to organize watch squads to identify people in suspected depressive phases and initiate action like observing, keeping company, informing authorities, etc. There is no need to lose hope. We have to resolve to strengthen such good efforts to stop such unfortunate events."
Niranjan Thakurdesai, Insight Chief Editor

"I was suffering from depression throughout my freshie year due to some personal problems. Things went from bad to worse towards the end of the year, and I just couldn't handle it. I started having anxiety attacks, and I realised that I needed help. I dropped an email to one of the counsellors, and she promptly set up an appointment. After regular visits over a course of 4 months, I was normal again. To all those suffering from depression and not seeking help – it's not a thing to be ashamed of. Your societal image isn't going to be tainted, and you aren't going to be looked down upon in any way. Seeking help is not a sign of weakness; it's what you're supposed to do if you're ill. It's also important to understand that the condition is NOT a point of no-return. Complete recovery is possible, and you can live a normal life again."
Clearly, the current counselling services have helped quite a few students to deal with their problems. There is however, a definite need for more sensitization about mental health. Currently, there are 2 counsellors catering to a population of 10,000 students while according to Dr Harish Shetty, visiting psychiatrist at Hiranandani Hospital, there is a requirement of 1 counsellor for every 700 students. As compared to the 1990s, the student populace in IIT in 2012 increased to more than double at roughly 7500 students and currently it stands at around 10,000 students. The administration, in a response to the growing demand of the need for counselling, expanded the counselling section in 2012. A further expansion was proposed in the meeting between the authorities and the psychologists as mentioned above, with the inclusion of one more counsellor to the already existing duo of professional counsellors. It has also been suggested that the visiting hours for part-time specialists and psychiatrists be shifted to the evening from the current morning hours to facilitate easier student access due to class timings. Professional training of ISMP and DAMP mentors to make them better equipped at dealing with cases where the student might be facing mental or emotional stress could also provide a massive boost. Although the institute organises a training session at the start of the mentorship tenure, regular sessions with professionals would be a welcome change. We also need to strengthen the academic mentorship programme, DAMP, to help the students academically while also serve as the first response to a potential case of depression. The institute could also provide mandatory personal counselling for every student once a year by professionals. Furthermore, creating an environment for fostering a better student-professor relationship could help matters to a great extent. The institute also needs novel measures besides counselling to shift the focus on mental well-being rather than remedies for potential problems.
Currently, there are 2 counsellors catering to a population of 10,000 students while there is a requirement of 1 counsellor for every 700 students.
While there is a pressing need to improve upon the existing facility and increase their awareness and visibility, it is equally important for students to seek their help when required. Students themselves have to understand that mental stress can be a pernicious problem and it is very important to work actively towards psychological calm and happiness. In the words of the counselling co-ordinator, Ms. Shivani Manchanda, "How do you cope is the key. Society is going to be the same, the institute is going to be the same, the organisations that you work in are going to be the same. Thus, the stress is going to be the same. How you cope with it, how emotionally resilient you are, is the key to remain happy. The students need to realize and work actively towards the same."