Institute Cultural Council: Mid-Term Review
By Rahul Jain, and Upasana Hembram

31st October
The Institute General Body Meets (GBMs) are conducted twice every year with the intent to provide all students a convenient mechanism to provide feedback and address concern to the student representatives responsible for various amenities on campus.

The Institute Cultural Council GBM is scheduled from 8pm on 2nd November at the Open Air Theater (OAT) in SAC.
This review is split into three parts.
The first describes, in depth, the progress made on initiatives the council attempted / intended to push through.
The second is an excerpt from the General Secretary leading the council.
The third summarizes the findings of a survey conducted among the student body.
A brief summary of the advances in each sub-field has been provided. Please click on particular genres to know more about them.
| | |
| --- | --- |
| → | Film and Media Club: Silverscreen |
| | |
| --- | --- |
| → | Literary Arts: Blitzkrieg |
| | |
| --- | --- |
| → | Photography and Fine Arts |
| | |
| --- | --- |
| → | Design Club (Initiated this year) |
| | |
| --- | --- |
| → | Fashion Club (Initiated this year) |
| | |
| --- | --- |
| → | The remaining (promised) clubs |
General Secretary (GS) Speaks: Arpit Agarwal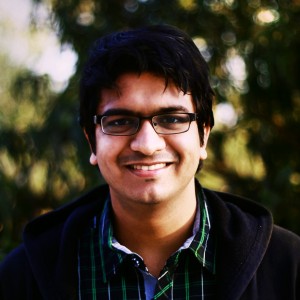 My tenure is based on 3 major ideologies:
o Outreach: to involve more people in culturals as beginners, hobbyists and audience
o Learning: To provide mentoring to pursue their interests to the limit of their passion
o Excellence: To give performers an opportunity to showcase their talent
We had a very good tenure till now in terms of participation and enthusiasm. Though we were unfortunate to not have LT PCSA this year (which has undoubtedly been the most appropriate venue for almost every performing arts event and screenings), and the fact that there were numerous extended weekends in the calendar made it difficult for us to space out the events as weekends are very important days as far as cultural activities are concerned.
This year we focussed mainly on outreach (i.e. involving beginners) and improving quality of the events. Publicity is an area we improved a lot since the last year. We had almost 400% rise in facebook page followers till now in the tenure as compared to the whole of previous tenure. We have increased workshops for beginners and hostel level workshops this year, and tried to focus more on the learning aspect of culturals.
Apart from these, initiatives like 'Muskaan' – A social initiative in collaboration with NSS, Institute Lukkha Cultural Night and 'Cult…Not Difficult' (A cultural programme for beginners to learn and prepare a performance under mentorship of a club senior) have been organised to cater to different sets of people involved with culturals. We introduced a "Freshmen Cultural Night" during the Freshiezza to give freshies an event specially designed for them to enjoy and bond.
To give a new essence of cultural activities in the institute, we introduced new clubs pertaining to Fashion, Design, Quizzing and Punning; with cuisine and wordgames clubs set to be opened next semester.
For regular participants, we introduced multiple new genre workshops/sessions (like Music production, fashion photography, VFX, flash animation, Belly dance, B-boying, India Quiz, Debate Content classes, theatre lights and direction, etc.) and regular jamming sessions in almost all genre activities. The number of such classes and workshops have tremendously increased inspite of the calendar constraints.
For professional exposure, we are providing opportunities to institute students to perform at nationally acclaimed cultural hubs like NCPA and Kalaghoda (almost certain) in the next semester.