Cult Update
Posted on :

7th September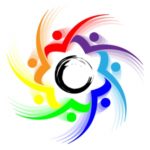 CULT UPDATE
Institute Cultural Council
1. Rang Orientation – 13th August – Mask Making
About 70 freshies turned up for the orientation. And apart from these, since it was publicized in all hostels and publicized only as a mask making session and not a freshie orientation, a few sophies and PGs also turned up.
We started off with a brief introduction by Tejashree about the club and its activities. After that everybody was given a set of coloured sheets and colours to make masks from. It was a great experience!. Replacing thumb painting which has been done in the club orientation for the last few years with Mask Making turned out to be great as people thoroughly enjoyed the experience of not just painting but a little craft work too 🙂
Event Pics can be found out at http://picasaweb.google.com/RangConvener/
2. Live After Death – Dead Personalities Quiz
The Dead Personalities Quiz was held on the 14th of August, 2010. It was the first quiz conducted by ex-ex-lit secy Rahul Gaur in almost 2 years. After a late start due to numerous technical glitches, the quiz got underway and was enjoyed by about 100 people including a lot of freshies. Freshies did really well, and two teams managed to qualify for the finals. The quiz was finally won by the team of Eeshan, Mukul and Shanbhag who managed to qualify for the finals of the same quiz when it was held a day later at Malhar. Rahul Gaur's team also qualified for the Malhar event, proving the "practice quiz" to be a success 🙂
3. Speaker's Club Orientation
16th august, Monday
The Speakers club freshie orientation started off with much fanfare and bad amplifier distortion. A turnout of around a 100 plus freshies came enthusiastically for the orientation, waiting to see what it was all about, a sizeable number for a speaking meeting!
The orientation started with an introduction of extempore events, done by the seniors, events like alphabetical story telling and scenes from a hat, were an instant hit and got loads of participation from the freshers. They were then introduced to JAM , a popular IIT pastime. Even here they absorbed it with much gusto, and many of them stayed back later to see one in action as well. Finally we got down to the serious stuff, introducing parliamentary debate, with the topic THW allow performance enhancing drugs in sports competitions. First the freshmen were made to discuss, after which 4 speakers gave speeches with Shobhit explaining the flow of the debate.
Source: http://cultiitb.wordpress.com/